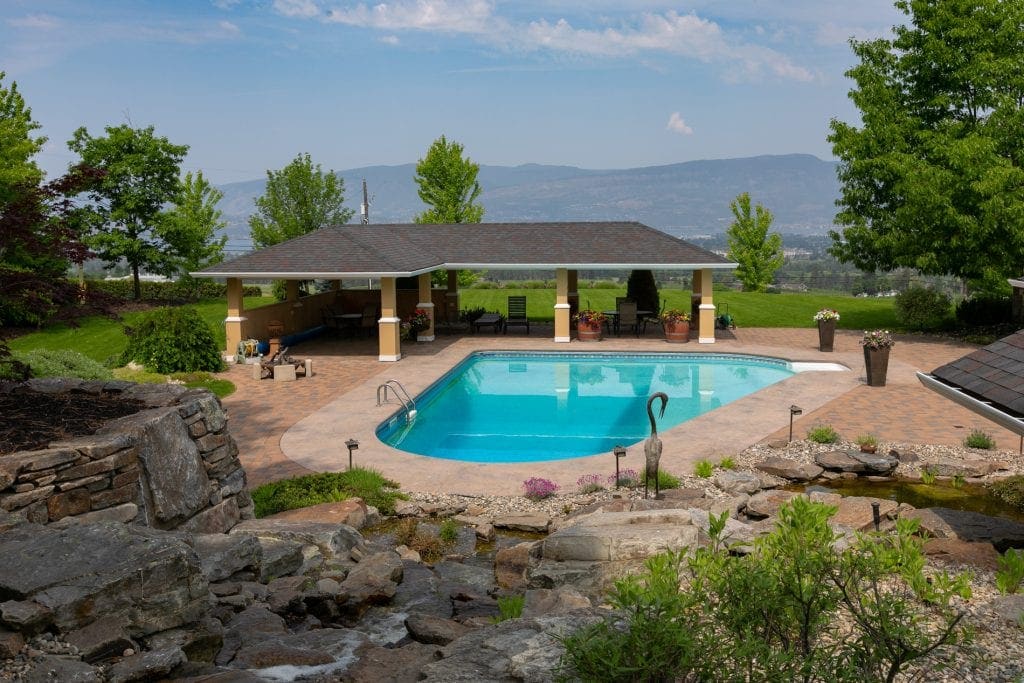 Living in the greater Kelowna area naturally lends itself to enjoying the outdoors- it's why we live here! Summer is incomplete without taking advantage of enjoying the weather from at home. A proven recipe to summer success is to bring the Indoors Out! Luxury seekers identify designated outdoor spaces for specific purposes- cooking, eating, lounging & recreational spaces- and revel in them!
"Our clients when relocating here to the Kelowna area have chosen Kelowna for the lifestyle. Yes they know they can be at the lake in minutes but they also desire their own oasis that encourages moments for relaxation & rejuvenation,"
says Jason Domeij.
Creating a private oasis often incorporates elements of light, fire and water in the overall design and when combined with some of our breathtaking lake or lakefront views our local properties truly can compete on the world stage. Vineyard, pasture, orchard, lake and city views elevate your properties equity and can make your property stand out for prospective luxury seeking buyers.
A home can transcend into something special with additional features that celebrate our lake focused Okanagan lifestyle. Marquee properties fully utilize built-in outdoor kitchens, ambient lighting & music, fireplaces, gas or electric heaters, misters, water or fire features, fireplaces, awnings & professional specimen landscape design to help elevate the property's presence. Furthermore architectural features or outdoor structures such as decks, covered patios, pergolas, arbors, trellises, gazebos, all assist in defining outdoor spaces into stylish outdoor rooms creating a natural extension of your home.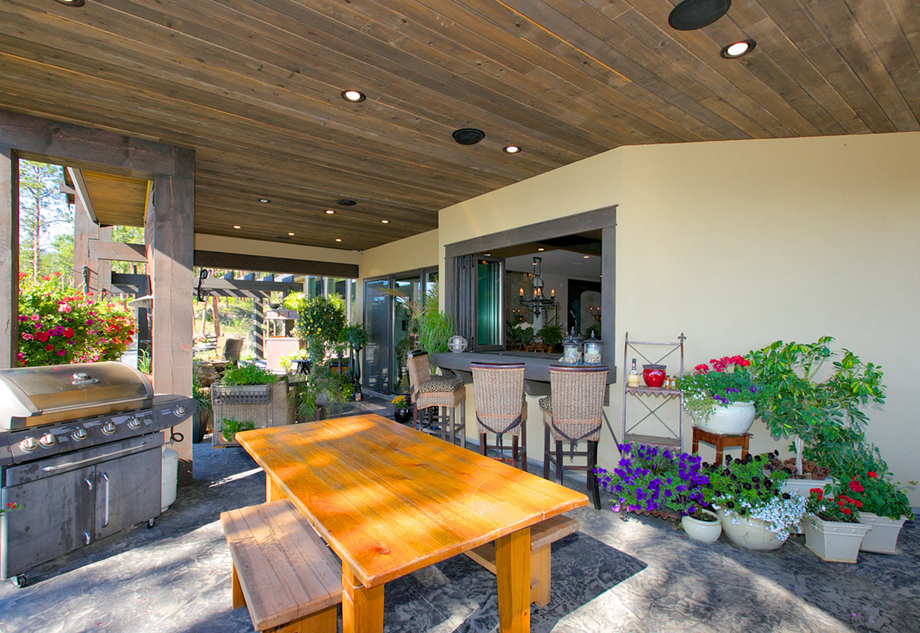 Luxury homes within the Kelowna area celebrate indoor outdoor living & meet summer head on. There is no better way to enjoy the summer than thru the amenities offered at your own home that can accommodate indoor outdoor entertaining with ease. Our dry climate coupled with a low bug factor in comparison to other parts of Canada is the perfect recipe for a successful BBQ. If you're looking for that allusive recipe let us help! Here are some great properties that capture and celebrate that famous Okanagan lifestyle!